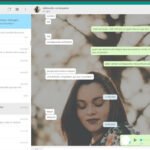 Whatsground
By boondevelop
No Rating Available.
Whatsground
Whatsground Mode Free Download
Sets the current contact picture as conversation background in https://web.whatsapp.com/
This extension should prevent you from sending your Whatsapp web message to the wrong recipient.
It will attempt to change the conversation background and display the selected contact picture instead.
FR
Cette extension devrait vous empêcher d'envoyer votre message WhatsApp web au mauvais destinataire.
Elle va tenter de changer l'image de fond de conversation par celle du contact sélectionné.
| | |
| --- | --- |
| Package Name: | hohiegidfmfppcgfnmdcemnmkokhalhc |
| Version: | 1.92 |
| File size: | 111KiB |