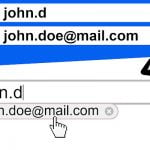 Text-Replacer
By robariissa99
No Rating Available.
Text-Replacer
Text-Replacer Mode Free Download
Replace your keywords with any other word when typing inside an input field on your Chrome Browser!
With this Chrome Extension you can add your own individual shortcuts to your Google Chrome browser.
In the first input field, confirm any shortcut word. In the second input field you confirm with what this shortcut word should be replaced:
Example:
"hello, h" –> "hello, how are you?"
or
"email" –> "my_name@mail_adress.com"
You can save as many shortcuts as you like and they are available on every website you visit with the Google Chrome browser.
__________
Disclaimer:
– This is a very early version of this app. Probably some bugs will appear, which will definitely be fixed in the very near future.
– We do not have any access of your keywords as they are being saved in your local Chrome server.
New features coming soon!!
| | |
| --- | --- |
| Package Name: | knbnpjhcaokdngocmgdmofdiggcandjg |
| Version: | 1.1.0 |
| File size: | 19.94KiB |