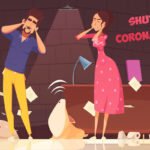 Shut Up Coronavirus
By johnwalley
No Rating Available.
Shut Up Coronavirus
Shut Up Coronavirus Mode Free Download
Replce all mentions of coronavirus or any other words in your browser with more positive phrases
Are you also tired of constant news about coronavirus and the epidemic that all media constantly publish? Do you want to get rid of this type of content?
Then this application will definitely help to solve the problem. With it, you will get the opportunity to replace any mention of coronavirus with more positive word or phrase. In case you have other words that need to be replaced, the application will also fix the problem.
The application is completely free and does not contain any in-app purchases. It is installed in one click on the button above. No files are needed to be downloaded to the computer.
| | |
| --- | --- |
| Package Name: | iinpkdfdnnljgkhmeneiebnlechdmfhp |
| Version: | 1.0.0 |
| File size: | 1.05MiB |