SEO Minion for google chrome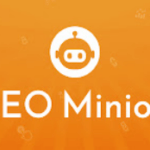 SEO Minion for google chrome
By https://seominion.com
No Rating Available.
SEO Minion for google chrome
SEO Minion for google chrome Mode Free Download
SEO Minion for google chrome
SEO Minion helps you in your daily SEO tasks such as On-Page SEO analysis, Broken Link Checking, SERP Preview and more
This free SEO tool helps you with the following tasks –
(1) Analyze On-Page SEO – analyze the HTML of any webpage and view useful information that will help you optimize the On-Page SEO as well as alert you to any issues.
(2) Highlight All Links – quickly see all the links (internal & external) for any webpage
(3) Check Broken Links – check every link on a webpage and get a report of any links with issues
(4) Hreflang Checker – check hreflang tag validity, as well as whether there are return tags present
(5) SERP Preview – preview your website on a real Google search result and update this in real time
(6) Google search location simulator – view non-personalized google search results for one keyword on two different location/language combination.
We add features based on user feedback. If you'd like us to add any new features, please email us at akash@seominion.com.
You can view the changelog for every version update at https://seominion.com/news
| | |
| --- | --- |
| Package Name: | giihipjfimkajhlcilipnjeohabimjhi?hl=en-US |
| Version: | 2.13 |
| File size: | 626KiB |