RotoTracker Sync For Chrome Extension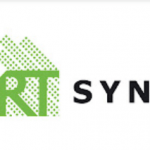 RotoTracker Sync For Chrome Extension
By RotoTracker Sync
No Rating Available.
Download RotoTracker Sync For google Extension
RotoTracker Sync For Chrome Extension Mode Free Download
RotoTracker Sync
Keep your DFS entry history results up to date with RotoTracker Sync.
The RotoTracker Sync browser extension is for RotoTracker customers to easily synchronize their results from Daily Fantasy Sports sites with our service.
With a couple of clicks you can download your data from FanDuel, DraftKings, Yahoo and DraftDay and any new entry history results will be securely sent to our servers automatically.
The extension deals with downloading all multiple pages from FanDuel and supports files hundreds of thousands of lines long. You can also drag and drop CSV files directly onto the extension.
The extension conforms to the terms and conditions of all DFS sites, including the new 2016 DraftKings policy regarding Third Party Tools.
v3.0.18:
– Fix for more FanDuel website changes.
v3.0.17:
– Fix for FanDuel website changes.
v3.0.16:
– Fix for another change to the Yahoo file format.
v3.0.15:
– Fix for new Yahoo file format.
– Fix for Fanduel login URL.
v3.0.12:
– Fix for DraftKings new CSV file format.
v3.0.11:
– Fix for DraftKings new CSV file format.
v3.0.10:
– Internal release.
v3.0.9:
– Fixed problem with drag/dropping files from the downloads bar on Mac.
v3.0.8:
– Fixed problem affecting a small number of users when opening the extension.
v3.0.5:
– DraftKings Sync is back! New drag-drop functionality means you can sync up your DK data all within the extension with just a couple of clicks. The new version fully conforms to DraftKings new Third Party Tools policy.
– Redesigned extension with new single-tab layout and logo.
– Bug fix when upload override set to more than 250 entries on FanDuel.
Update in v2.2.1:
– Sync with DraftKings temporarily disabled to adhere to their new policy regarding third party tools. This is a temporary measure while we work on a new solution.
New features in v2.2:
– New setting to upload files in 50,000-line chunks. This setting will help users sending very large files (200,000+ lines) up to RotoTracker.
– New progress indicator during file uploads.
– Better handling for FanDuel when user not logged in.
| | |
| --- | --- |
| Package Name: | opabhbnhbdlmpafplbhjjncfgolnkhgm?hl=en-US |
| Version: | 3.0.18 |
| File size: | 205KiB |