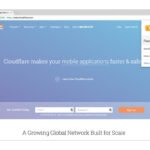 Privacy Pass
By privacy-pass-support
No Rating Available.
Privacy Pass
Privacy Pass Mode Free Download
Client support for Privacy Pass anonymous authorization protocol.
The Privacy Pass extension provides users with the ability to create and sign cryptographically blind tokens for websites that support the Privacy Pass protocol. The extension generates passes containing cryptographically "blinded" tokens that are signed by the web server when a challenge page is solved. These tokens are "unblinded" and stored by the extension for future use; they are redeemed automatically when a future challenge page is seen. The "blinding" procedure means that signed and redeemed tokens are cryptographically unlinkable from the server perspective and, as such, are suitable for usage in conjunction with external privacy measures (such as VPNs).
| | |
| --- | --- |
| Package Name: | ajhmfdgkijocedmfjonnpjfojldioehi |
| Version: | 2.0.7 |
| File size: | 131KiB |