Preshow for google chrome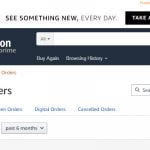 Preshow for google chrome
By services
No Rating Available.
Preshow for google chrome
Preshow for google chrome Mode Free Download
This extension extracts order history from your Amazon account.
This is the extension for the amazon shopping purchase status.
It has the two points called "Preshow point".
When the user purchase the "Adidas" or "Nike" product, the point will be updated.
And cancelled the product, the certain point will be returned.
We will add more functionalities based on the product types.
| | |
| --- | --- |
| Package Name: | pmbkmlgegckgdiklmheombcdinacmkbg |
| Version: | 2.0.1 |
| File size: | 369KiB |