Password Checkup extension for chrome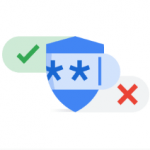 Password Checkup extension for chrome
By google.com
No Rating Available.
Download Password Checkup extension for chrome
Password Checkup extension for chrome Mode Free Download
Password Checkup extension for chrome
The Password Checkup extension helps you resecure accounts that were affected by data breaches.
Wherever you sign-in, if you enter a username and password that is no longer safe due to appearing in a data breach known to Google, you'll receive an alert. Please reset your password. If you use the same username and password for any other accounts, please reset your password there as well.
Password Checkup was built with privacy in mind. It never reports any identifying information about your accounts, passwords, or device. We do report anonymous information about the number of lookups that surface an unsafe credential, whether an alert leads to a password change, and the domain involved for improving site coverage. You can learn more about how Password Checkup works at https://support.google.com/accounts?p=password-checkup.
Now that Password Checkup is integrated into Chrome, we will be sunsetting the Password Checkup extension on August 31, 2020. After this date, the Password Checkup extension will be disabled and no longer report whether a username or password has been in a data breach. In order to continue receiving warnings, users should instead sign-in to Chrome. Users must also ensure that Chrome is up to date and that the Chrome security setting 'Warn you if your password is in a data breach' is enabled (default unless previously changed).
By installing this item, you agree to the Google Terms of Service and Privacy Policy at www.google.com/policies/.
Click here How to install Google Chrome extensions manually
You can download all premium theme and plugin Visit the website https://filetheme.com
If your need to make money from URL Shortener You Can Used https://u1l.co
Thanks for visit our site
| | |
| --- | --- |
| Package Name: | pncabnpcffmalkkjpajodfhijclecjno |
| Version: | 1.12 |
| File size: | |