Meeting Notes: Live Video Chat, Tasks, Todos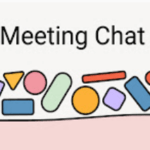 Meeting Notes: Live Video Chat, Tasks, Todos
By https://www.taskade.com
No Rating Available.
Meeting Notes: Live Video Chat, Tasks, Todos
Meeting Notes: Live Video Chat, Tasks, Todos Mode Free Download
Meeting Notes: Live Video Chat, Tasks, Todos
Meeting notes with live video conferencing, chat, and collaborative task lists, notes, workspaces.
A lightning fast team collaboration tool for sharing notes, lists, tasks, todos, outlines, and more. Make your new tab start page your team homepage and the way it should be: Fast, customizable, beautiful and productive!
Brainstorm and collaborate with your team live using a simple share link. Get the edit link and instantly work together with your team on tasks, notes, lists, outlines, brainstorming sessions, and more.
Create simple, fast, beautiful lists and documents online. Just open a New Tab to capture your ideas, goals, and daily tasks. Live Collab Edit Notes is a friendly space for your lists, outlines, team documents, and shared folders. Use it as your simple to-do list and task manager. You can instantly make a list and share it with your coworkers, colleagues, and teammates.
Simple, clean, and beautifully designed with relaxing themes and backgrounds. Live Collab Edit Notes declutters your thoughts so you can focus on your tasks, ideas, and getting things done. Use Live Collab Edit Notes to edit in real-time with your team live. Brainstorm ideas, plan goals, daily tasks and stay organized together.
A team homepage you will fall in love with! Checklists, tasks, todos, quick notes, calendar and more. Replace your new tab with a personal productivity tool featuring to-do, task lists, team outliner, and inspirations.
➜ FEATURES
• New Tab into a collaborative list
• Brainstorm with others, with real-time syncing
• Share your notes and docs instantly with an edit link
• Easily invite teammates and coworkers to a shared folder
• Work together in a shared team folder
• Task lists with a natural editing interface
• Edit to-do lists like a word doc and document
• Mark any items as complete, whether bullet, number, or checkbox.
• Infinitely nested lists with indent / outdent
• Highlight your bullet points with amazing colors
• Tag and filter tasks using #hashtag and @mentions
• Works on phones and tablets, with live real-time syncing between devices
• Automatic syncing between your phone, tablet and computer
• Simply click to edit, like a text document
• Easily expand and collapse outlines and lists
• Inspirational wallpapers and photos
• Beautiful and minimal interface
• Simple, instant, online, and FREE
• Feel good, get motivated, seize the momentum and get things done!
➜ IS Live Collab Edit Notes FREE?
Yes, Live Collab Edit Notes is completely free. Soon you will have the option to upgrade to Live Collab Edit Notes Pro, which will have additional features like themes, sticker packs, and customizations.
➜ ANY PRODUCTIVITY TIPS?
If you are feeling unmotivated, find one small task that needs doing and do it. Sometimes just getting the ball rolling has a snowball effect.
Break down larger tasks into smaller steps (hit tab to add sub-tasks) and start with the smallest one. Get motivated, the only way to gain momentum is to start moving. Live Collab Edit Notes can be used as a bullet journal, checklist for organizing your notes, tasks, and getting things done.
Live Collab Edit Notes is simple and easy to use, but incredibly powerful, and can help you manage all the information in your life into beautiful lists. Live Collab Edit Notes is like a notepad with super powers.
➜ CAN I USE Live Collab Edit Notes WITH MY TEAM?
Yes. Create a folder and invite your team instantly. It helps keep your lists and team organized. Members will have full access to lists in folder. Use Live Collab Edit Notes as your collaboration tool to help each other get stuff done. Meeting notes, task lists, collaborative documents and processes are now in one place in your shared folder. Unleash your team's potential
➜ CAN I COLLABORATE WITH OTHERS?
Yes. Live Collab Edit Notes allows you to edit lists dynamically with anyone through a share link in real-time. Your task lists are in sync across all devices live and in real-time. Collaboratively edit together in real-time with teams and groups. Simply select and share the edit link. Stay organized and make progress with your team projects using Live Collab Edit Notes. Your team is on the same page!
➜ WHAT IS A SHARED FOLDER?
Create a Folder for your team, project, or idea. It helps keep your lists organized. Collaborate and organize tasks together in a team folder. You can instantly invite friends, family, and teammates to join you. Work together and get things done, faster, smarter.
➜ HELP & SUGGESTIONS
Contact us at https://www.taskade.com/contact
➜ GET IN TOUCH
Email support@taskade.com
Twitter http://twitter.com/taskade
Facebook http://facebook.com/taskadeapp
Visit us at https://www.taskade.com
| | |
| --- | --- |
| Package Name: | idjjinmmmlijihpjafhnneppkmjkmjfo |
| Version: | 3.2.0 |
| File size: | 1.09MiB |