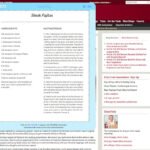 MealClip
By Leo Bensman
No Rating Available.
MealClip
MealClip Mode Free Download
Simplify and download recipes from the web.
Searching for recipes online can be a harrowing process. Strange formatting, popup ads, and long introductions can get in the way of finding actual ingredients and instructions.
MealClip wades through the nonsense for you, and provides a simple, consistent list of ingredients and instructions for easy viewing, downloading, and printing. Click the MealClip icon and a recipe will appear at the top of your screen.
Basic use:
Mealclip will automatically load a small button in the top right corner of any page that appears to contain a recipe. Clicking on this button will open your formatted recipe. This feature can be turned off in the extension options. Recipes can also be loaded by clicking on the extension next to your search bar.
Downloading and Printing:
To download a recipe, click the button labeled "save". To Print, click "print" and you will be able to print directly from the page. Make sure the recipe is formatted the way you want it before saving or printing.
Editing:
MealClip isn't perfect. If a recipe is not loaded correctly, you can click and edit any part of it manually before downloading.
| | |
| --- | --- |
| Package Name: | pclgcppjlhbccgpgflbijnhekejnbjmb |
| Version: | 1.0.0.7 |
| File size: | 1.7MiB |