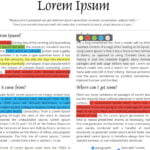 Highlightor
By le.trong
No Rating Available.
Highlightor
Highlightor Mode Free Download
Highlightor helps you to save your highlight so that you can reload them later.
HIGHLIGHTOR
I used to write a lot of essays, and reports when I was in university. I developed Highlightor in order to help me highlight interesting idea that I came across on the internet. This tool can store those highlight on your local so that you can check them back later.
=====================
INSTALLATION
+ After installing the extension from chrome web store. It is recommended to refresh all the tabs or reopen the browser.
=====================
CURRENT FEATURE
+ Highlight selected text
+ Change highlight colour
+ Remove highlight
+ Bulk remove highlight from the popup (the trash button)
+ Enable/Disable highlight from the popup (the highlight button)
=====================
FUTURE PLANS
+ Store saved data to the cloud
+ Disable/enable highlightor base on user preference
=====================
CREDIT
Highlightor used Text Highlighter as a core library. Thank mir3z for an awesome library.
| | |
| --- | --- |
| Package Name: | dinoehnfgoidbfpggkdkofpijennefgf |
| Version: | 0.1.7 |
| File size: | 130KiB |