Fornex VPN for google chrome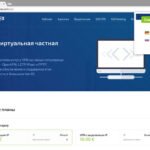 Fornex VPN for google chrome
By Fornex Hosting S.L
No Rating Available.
Fornex VPN
Fornex VPN for google chrome Mode Free Download
Change your IP with ease
The proxy setting provides a connection, a so-called tunnel, between the client (your web browser) and any website. Access to the service is paid. Subscription is made on the link https://fornex.com/vpn/. After paying for the subscription, you will be provided with a login and password that you enter in the extension window.
There are 10 locations to choose from in these countries:
– Germany
– Great Britain
– Canada
– USA
– Netherlands
– France
– Australia
– Singapore
– Japan
– Russia
Switching between countries – on the fly without reinstalling an extension or re-paying a subscription.
Why do you need a proxy?
Proxies are mainly used to protect their data transmitted through unsecured networks. For example, to protect data in unsafe public Wi-Fi access points. In addition, it can be used to hide the IP or country of the client's location, it is necessary to access resources that providers can block.
Is the service paid?
Yes, access to access servers is possible when you subscribe and pay for it through the site. After that, you have the opportunity, at a price of 2 euros per month, to switch on the fly in the browser between 10 countries in 2 clicks.
What is the access speed?
Access speed can reach 100 megabits per second.
Is there any support?
Yes, round the clock and very fast through the contact form https://fornex.com/contacts/ or the application system https://fornex.com/my/tickets/
What about privacy?
– We do not save client access logs through our proxy servers
– We do not collect or process any marketing or meta data
Are there any other ways to work with proxies?
Yes. After payment you can connect using the following technologies:
– OpenVPN (tcp and udp)
– L2TP / IPSec
– PPTP
– IKEv2
| | |
| --- | --- |
| Package Name: | egblhcjfjmbjajhjhpmnlekffgaemgfh |
| Version: | 1.3 |
| File size: | 972KiB |