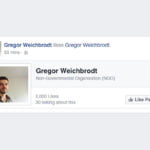 Egolizer
By Gregor Weichbrodt
No Rating Available.
Egolizer
Egolizer Mode Free Download
Chrome Extension for a better social network experience.
For the sake of a safer and more comfortable user experience online, this browser extension replaces every profile picture and name on Facebook with yours.
Usage:
1. Install the Chrome Extension
2. Sign in to your Facebook account at www.facebook.com
3. Egolizer should do it's magic right after the page has loaded once 🙂
To disable Egolizer, click the blue Egolizer icon at the top right of your browser window. Select "Disable Plugin" and Egolizer will no longer update the contents of your page (additionally refresh your browser window).
In case you updated your profile picture or name, click "Find myself again" and Egolizer will fetch the current data from your user profile.
Gregor Weichbrodt
www.ggor.de
July, 2016
| | |
| --- | --- |
| Package Name: | clifbfiflapnmalichijobciejfhkmhf |
| Version: | 1.0.7 |
| File size: | 77.93KiB |