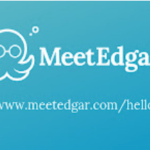 Edgar Extension
By meetedgar.com
No Rating Available.
Edgar Extension
Edgar Extension Mode Free Download
Edgar Extension
Meet Edgar: the only app that stops social media updates from going to waste.
MeetEdgar amplifies your content on social media by automating how you schedule and publish to your channels. That's right – Edgar puts your social media presence on autopilot so you can keep creating content and running your business!
Our social media application provides an effective way of scheduling, and organizing content to automate publishing. With our automation features, we can automatically generate social media updates for your content and schedule them (even when you get to the end of your content queue).
All of your updates are sorted into categories that you create and published on a schedule that you choose, so Edgar publishes what you want, when you want it. No manual scheduling, no busywork, and no hassle – just the peace of mind that only Edgar can provide.
> Auto-Variations
Edgar can write your posts for you — seriously. Edgar automatically finds quote-worthy text from articles or blogs – all you have to do is click a button and share. It's practically magic!
> Generate Posts Using Our Browser Extension
Reading a great article that you want to publish on social? Use our Chrome Extension (or Safari/Firefox Bookmarklet) to automatically generate up to 5 pre-written social media posts directly from the article!
> Category-Based Scheduling
Take your content and easily sort it into color-coded categories like "Blog Posts," or "Cute Animals."Create a custom category-based schedule like Blog Posts on Tuesdays and Cute Animals on Fridays!
> Continuous Posting
Edgar continues to publish and reshare content, even once you reach the end of your queue. Twitter has their own set of rules around this, so we created Variations to help you reshare content on Twitter.
> Unlimited Content Library
Add as much as you like – Edgar's auto-scheduler pulls right from your library. Shuffle & pause at will! Other social schedulers delete your post content once it's posted – Edgar saves them forever.
> Automatically Upload and Edit
Create a library of updates from almost any source, like RSS feeds from your favorite sites and podcasts, including YouTube. Try our handy browser extension to add content straight from your browser.
> Native Photo and Video Support
Videos post directly to Facebook and Twitter! Add photos— single or multi-image posts— too!
> Support Evergreen and Time-Sensitive Content
Got limited or one-time promos? Set any post to Use Once, or give it an expiration date.
> A/B Test Social Messaging
With variation analytics and click data, you can test different messages to see which ones resonate and drive traffic back to your site.
> Weekly Email Update
Each week, receive a report in your inbox with your social stats. The report includes follower count, clicks, and more!
> Shorten and Track Links
Edgar works with Bit.ly and Rebrandly. Or use our exclusive shortlink: Ed.gr – no setup required! Get analytics to understand how your social media channels are driving traffic to your site without posting a link with a million characters.
> Talk to Real People
Our support team is online Monday through Friday from 8-5pm est via email. Can't find what you're looking for in our library of easy-to-follow help docs? Don't fret! Our world-class support team is ready!
> Personalized Onboarding with Real People
Again, we aren't a company of bots. And our real people are here to help you set up your account so you can put your social media on auto-pilot and get back to your day. Set up that onboarding call here.
> Reliable Response
Your request isn't going to get lost in an internet wormhole! You can expect a response from a real, live person.
| | |
| --- | --- |
| Package Name: | lllcghinlkiklfoijochnncceebbnkoo |
| Version: | 1.0.2 |
| File size: | 20.27KiB |