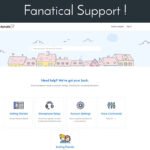 Dictanote
By https://dictanote.co
No Rating Available.
Dictanote
Dictanote Mode Free Download
Switch effortlessly between using the keyboard and your voice to type out notes.
Dictanote is a note-taking app with built-in speech to text. Dictanote lets you efficiently categorize your ideas, thoughts, research and todos into notes and notebooks. Dictanote has built in MS Word like editor with which you can format your notes. In addition to writing your notes you can use your microphone to **dictate** notes !
Dictanote supports speech to text in over 40 different languages and 52 different dialects spoken which covers over 80% of the world's population!
You can also purchase in-app Pro upgrade which lets you create multiple notebooks and save them on Dictanote cloud.
Dictanote is your drop-in replacement for Evernote, One note and Voice note.
Offline: You can edit your notes while offline. Just open the app and you are good to go. They will be saved on the cloud once you have internet connection. *Note* that speech recognition requires internet connectivity.
• To use Dictanote, you will need:
‾‾‾‾‾‾‾‾‾‾‾‾‾‾‾‾‾‾‾‾‾‾‾‾‾‾‾‾‾‾‾‾‾‾‾‾‾‾‾‾‾‾
– Google Chrome version 40 or greater
– Internet Connection
– Configured microphone
– Correct pronunciation
• To create desktop shortcut:
‾‾‾‾‾‾‾‾‾‾‾‾‾‾‾‾‾‾‾‾‾‾‾‾‾‾
– install Dictanote app
– go to address: chrome://apps/
– right-click the icon Dictanote
– select "Create Shortcut …".
• Features:
——————————————
* Multi-lingual voice recognition
* Offline note editing
* Rich text formatting
* Images in note
* Themes
Please Note :
Voice Recognition is a statistical model . You cant expect a 100% accuracy rate . But not to worry recognition is rate is good enough to use 🙂
Average accuracy of voice recognition is around 95% but may vary from person to person. The accuracy improves with better mike quality and lower noise in background.
We would appreciate if you'd rate it with ★ ★ ★ ★ ★ and tell your friends! 🙂
Send all queries / suggestions to [email protected]
| | |
| --- | --- |
| Package Name: | ojiphdclljhgohkfclffeddolhbmpbhd |
| Version: | 1.0.0 |
| File size: | 37.88KiB |