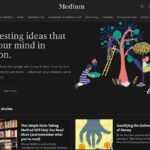 Darker Medium
By Mottie
No Rating Available.
Darker Medium
Darker Medium Mode Free Download
Read Medium stories with happy eyes
Read Medium stories with happy eyes.
* Applies a customizable dark theme to all medium formatted stories.
* Customize:
* Header background.
* Main Accent color.
* Highlighting color.
* Link color, hover and underline.
* Hiding the "get updates" footer.
* Adds syntax highlighting to code and styles embedded gists (https://gist.github.com/).
* Medium story sites are *automatically* detected and styled.
* The advantage of using this extension over Stylus or Stylish is that you install it, customize it and forget about it.
| | |
| --- | --- |
| Package Name: | ffhffkeoooocikeclopcedglnjhoddfj |
| Version: | 1.4.0 |
| File size: | 47.15KiB |