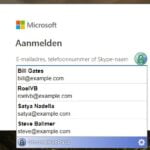 ChromeKeePass
By RoelVB
No Rating Available.
ChromeKeePass
ChromeKeePass Mode Free Download
Chrome extension for automatically entering credentials from KeePass/KeeWeb
NOTE: You need KeePassHttp/KeeWebHttp to get a secure communication between KeePass and Chrome. Setup instructions can be found here: https://github.com/RoelVB/ChromeKeePass (or video instructions here: https://youtu.be/0cVEjYQXrHc)
ChromeKeePass is an open source extension that will help you logging into websites using your credentials from KeePass/KeeWeb.
The goal of this extension is to create a userfriendly KeePass/KeeWeb integration. With an easily readable and understandable sourcecode.
If you find any issues, please report them at: https://github.com/RoelVB/ChromeKeePass/issues
| | |
| --- | --- |
| Package Name: | dphoaaiomekdhacmfoblfblmncpnbahm |
| Version: | 1.2 |
| File size: | 278KiB |