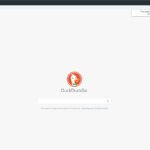 Bypass Censorship
By Bypass Censorship
No Rating Available.
Bypass Censorship
Bypass Censorship Mode Free Download
Find access to blocked websites
Find access to blocked websites of Bypass Censorship Partners. This extension suggests available mirrors for partner websites that may be censored.
Bypass Censorship is a project to address the issue of censorship affecting audiences globally by connecting people to effective tools that make it possible for them to access the Internet and the vital information they need. Websites of international news agencies are often blocked in many countries. In order to connect people to these sites, Bypass Censorship features and recommends tools in the following languages: English, French, Spanish, Arabic, Farsi, Chinese, and Russian.
Learn more at https://www.bypasscensorship.org
This extension is a fork of the RSF Censorship Detector provided by Reporters Without Borders as part of their Collateral Freedom initiative, but with a list of mirrors and censored sites curated by Bypass Censorship (https://www.bypasscensorship.org).
For support, usage instructions, to contribute to the project, or to make your own version visit https://github.com/OpenTechFund/bypass-censorship-extension.
| | |
| --- | --- |
| Package Name: | gdbljocmlhlhlmlcakjmmjeledigpfdl |
| Version: | 1.0.2 |
| File size: | 628KiB |