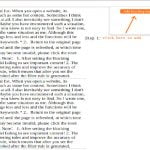 blockunsafe
By blockunsafe.com
No Rating Available.
blockunsafe
blockunsafe Mode Free Download
Block unsafe(uncomfortable) content on web pages by keywords
You just need a few steps to block the content that you don't like through keywords(note:This extension is suitable for the page layout of the pull-down to get content).
Usage:
* 1.Add blocking keywords
* 2.Return to the original page and refresh the page
* 3.Please keep scrolling down the page to be filtered until the page is refreshed, at which time the filtering rule is generated
*.After the filter rule corresponding to each domain name is generated, adding the blocking keyword again does not need to perform step 3.
* .After a period of time, the filter rules may become invalid, please click the reset button, and then perform steps 1 to 3 to generate the new filter rules again.
| | |
| --- | --- |
| Package Name: | caedonolgecmedogmoaojplllgbeikbl |
| Version: | 1.0 |
| File size: | 10.02KiB |