Bitly | Powerful Short Links Extension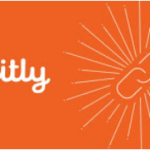 Bitly | Powerful Short Links Extension
No Rating Available.
Bitly | Powerful Short Links Extension
Bitly | Powerful Short Links Extension Mode Free Download
Bitly | Powerful Short Links Extension
Create short, customized, powerful links from any page and share them with the world.
Your links are valuable, so they should be powerful, too. Create short, recognizable links and drive more viewers to your content. No tool is better at this than Bitly's established link management platform.
Create links in a snap
Click the Bitly button in your toolbar or right-click on a page to quickly create a short link to the current URL. The link is automatically copied to your clipboard and ready to paste into a post, message, or document.
Customize for click-worthy links
Is that bit.ly link too generic for you? Customize it by editing the back-half. Then take it to the next level by upgrading your account and getting your own short domain to replace the "bit.ly." Branded links get more clicks!
*UPDATE: In this release, we added "right click + shorten link" functionality, fixed known issues, reduced overall extension size, and made a few UX improvements along the way.
Have questions or need help? Send an email to support@bitly.com
NOTE: Saving and sharing with the Bitly Chrome Extension is the same as saving and sharing with the Bitly website. The Bitly Chrome Extension does not collect any additional data about your browsing activity or history.
| | |
| --- | --- |
| Package Name: | iabeihobmhlgpkcgjiloemdbofjbdcic |
| Version: | 3.0.20 |
| File size: | 1.71MiB |