Antivirus Totall Protection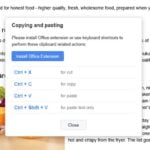 Antivirus Totall Protection
By ProApp
No Rating Available.
Antivirus Totall Protection
Antivirus Totall Protection Mode Free Download
Our free Antivirus scan helps you to remain safe & keep your computer running full-speed.
Antivirus Protection Free Antivirus in real time to increase security for Chrome™ .
Antivirus Protection for Chrome™ (free) protects you from viruses, malware, spyware, and helps to keep your personal data safe.
Analyze applications, security settings, files, and media in real time to search for applications, viruses, malware and malicious spyware.
The most important is that Antivirus Pro for Chrome™ provides proactive security protection against potentially dangerous applications that may disclose your personal information or content that use the battery or excessively data or have an intrusive behavior.
Antivirus Protection for Chrome™ allows you to control your Chrome experience.
Antivirus Protection For Chrome, Full version with advanced features and facilities for the perfect operation of your Chrome and Web security in any situations. Protects your Chrome against viruses,spyware and malware.During installation and start of work, it quickly discovers troubled places to repair them and, in case of deviations of system operation, it immediately reacts by counter-measures for optimal operation of device. Continuous automatic scanning of all types settings in real time mode.
Antivirus Protection is a world-class FREE Antivirus protection extension, protecting your Chrome devices from all virus attacks, privacy snoopers and potential WiFi threats.
virus cleaner optimization app Antivirus- Free Virus Cleaner and Booster. Protect against harmful viruses, trojan & malwares or adware. Best storage cleaner support to keep clean your Chrome and storage space. Keep your personal data safe , Photo Vault and Security Scan.
✪ AntiVirus Radar Protection:
1. Radar is always on with dual-engine antivirus and remove malicious content. Detect and notify on harmful activity immediately .
★ A World Class Antivirus Engine – Virus Cleaner
Hi Security provides a continuously growing, cloud-based anti virus database which provides you with secure Chrome experience without any threats (malware, Trojans or any extortion viruses).This powerful antivirus engine effectively scans and kills all Chrome viruses on your internal device storage.
★ WiFi Security and WiFi Speed Test
Hi Security protects your device online from insecure public WiFi & phishing hotspot by detecting DNS/SSL hijacking and ARP spoofing.
Antivirus Protection for Chrome & Antivirus Scan with Performance Booster
Provides the best protection for Chrome delivering 100% malicious app detection! Our Advanced AI scan safeguards against malicious apps, viruses, identity theft, ransomware, and crypto-miners.
Local VPN guards against fraud, phishing, & other dangerous websites in all browsers.
Our leading tools, utilities and scanners, keep you alerted to risks, increase banking safety, boost your Chrome performance, and allows you to find, lock, or erase your device if it goes missing.
Key benefits:
Protects you against ransomware, fake banking, shopping, and financial apps
Scans URLs and blocks dangerous sites, keeping you safe while browsing the web
Monitor links in text messages, Facebook, Line, & WhatsApp to alert you of risks before you click them
Increases device performance, cleaner system and app optimizer
Parental Controls keep your children from accessing unwanted web content and apps.
Free protection from malware, malicious viruses, spyware, trojans, phishing attempts and even unsecure web surfing. Other features include data backup and restore, SD Card scanning, find my Chrome and ID Check, bringing you a fully featured Chrome security solution.
Highlights of Antivirus Protection.
✔ Payment protection gives you confidence in e-commerce
✔ Scan sites, apps, settings, files & media with the #1 antivirus engine
✔ Prevent phishing and inappropriate websites to protect kids
✔ Boost your Chromeby killing tasks that slow your device
✔ Scan your SD Card to find any additional security issues
✔ Protect your identity with ID Check
► Antivirus/Anti-spyware
Scan and remove viruses, malware, spyware and trojans. Application and vulnerability detection for critical exploits such as Heartbleed, FakeID, Privacy Disaster and Shellshock.
► Web Content Security
Ensure safe browsing that protects you from malicious or phishing websites that host spyware, adware or adult content .
✔ No requirements for installation and operation work with any type of OS
✔ Protection from harmful applications, viruses and espionage programs
✔ Privacy protection- view of potentially dangerous applications and their rights
★ Web security,Virus protection
Features:
• Anti-Malware with ProTool Chrome Insight, detects malicious sites and viruses
• Fast and professional engine, The professional search algorithms on the device and in the cloud provide rapid analysis and virus detection in depth to increase security
• Lightweight and reduced battery consumption, Consumes less memory and battery power than other Chrome security extension, providing the most comprehensive Chrome protection
• Totally free
| | |
| --- | --- |
| Package Name: | npegaambembapehhcojbmdalajagajio |
| Version: | 1.0.2 |
| File size: | 262KiB |