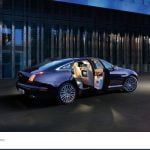 Tumblr Timestamps
By concept47
No Rating Available.
Downlaod Tumblr Timestamps for google chrome
Tumblr Timestamps Mode Free Download
Tumblr Timestamps
Puts timestamps in footers of posts in tumblr dashboard
Please try open a bug report at the support link before leaving a bad review related to the extension not working. I don't control the tumblr website, and don't check the site everyday, so it might take a day or two to find and fix problems that come up. But I have to know about them first 🙂
* updated 06/30/14 to fix problem with tumblr redirecting to https urls
* updated 09/03/13 to adjust to breaking changes in tumblr markup
This extension just puts the time of each post that appears in your dashboard, in the lower left hand corner of every post.
It originated from my frustration of going through hundreds of posts (on some days) and having no idea if i was looking at stuff from a week ago or a month ago. I hope you like it.
Leave a nice review or email me (email above) if you do, it will help more people find it and use it 🙂
Click here How to install Google Chrome extensions manually
You can download all premium theme and plugin Visit the website https://filetheme.com
If your need to make money from URL Shortener You Can Used https://u1l.co
| | |
| --- | --- |
| Package Name: | anllaofeeadeggfpiaicgkioibfbjepe |
| Version: | 1.0.5 |
| File size: | 36.77KiB |