What is the best alternative way to make a fan club website like OnlyFans?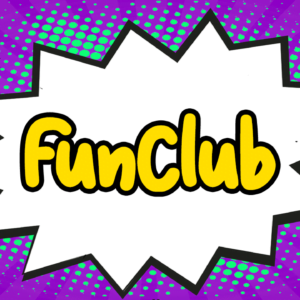 Since the past few years, content creation has taken the world by storm. People have started consuming more internet content since the start of the pandemic. As a result, the earning bracket for a content creator has increased significantly. People from all across the globe are tuning in to fan club websites to watch premium content uploaded by their favorite creators.
Speaking of fan club websites, Onlyfans is one of the most popular platforms for creators and fans. During the Covid-19 pandemic, the OnlyFans sales grew by a whopping 615%. With people realizing the true potential of content creation, it is the right time to start a fan club website that can serve as an alternative to Onlyfans. With the rise in the number of content creators worldwide, it is easy to find creators for your website. Since starting a website from scratch is challenging and time-consuming, therefore in this article, we will talk about the pocket-friendly alternative of turnkey solutions.
What is OnlyFans?
OnlyFans is a subscription-based fan club/social media platform that allows content creators to monetize their influence across all domains. The company started in London in 2016, aiming to provide a home to artists, musicians, dancers, adult content creators, and more. The creators under this platform upload premium content in pictures, audio, video, live stream, etc., protected by a paywall. To gain access to the content, an individual must pay a monthly subscription fee that ranges anywhere between $4.99 and $49.99. It also allows creators to charge a minimum of $5 for tips or paid private messages. This feature acts as an extra way to earn money and significant profits. According to the monetary policy, the creators on the platform receive 80% of all revenue (subscriptions, paid messages, and tips), while OnlyFans takes the remaining 20%.
What are turnkey solutions?
As mentioned above, creating a website from scratch consumes a lot of time and money. Creating an average fan club platform takes around 2-3 months of continuous hard work. The time can be more if you have no prior experience in coding. To save you from the horrors of coding, turnkey solutions help you create an Onlyfans clone in less than 24 hours. Softwares like Fanso are an excellent example of turnkey solutions. Fanso enables you to create an exact replica of sites like Onlyfans without the hassle of coding.
How to choose a turnkey solution?
It becomes hard to choose the best turnkey solution to design an OnlyFans clone website with many options available. This section will list a few features you must consider before selecting a turnkey solution for your website.
White Labeled: Many turnkey solutions promise top-notch, but since it is your website, you should be able to make customizations according to your will. White-labeled solutions give you the freedom to add all the customizations, which lets you create your own brand identity in the longer run.
Top-notch Tech Stack: To ensure that your platform runs smoothly, a strong tech stack is required to support it. The MERN tech stack is a great option for an OnlyFans Clone website. It contains React, Nodejs, Next, Redux, and more.
Mobile responsive: Versatility is one of the most crucial factors behind the success of a fan club website. Make sure that the turnkey solution creates a mobile responsive platform and can adapt and optimize to all screen resolutions, including tablets.
Allows live streaming and social media integration: Live streaming is one of the main attractions in a fan club site. Make sure that the feature is available on your platform. Social media integration is a big plus point for your creators as they can pull more traffic from their social media handles. Thus increasing your revenue..
Creator Dashboard: Creator Dashboards are personalized space for the creator on your platform. It allows them to customize their dashboard and profile page to increase attention.
Since Fanso is one of the most promising turnkey solutions in the fan club category. This section will provide a good guide on how to create your Onlyfans Clone using Fanso.
Step by step process of creating an OnlyFans Clone using Fanso.
Step 1: Buying a domain
Buying a domain is the most crucial step of the entire process. It is like setting the proper foundation for your platform. To buy a domain of your choice, you can choose popular sites like Godaddy. The process of selecting a name might sound easy, but sometimes it can be frustrating, especially when it's about getting the domain name of your choice.
There will be times when the domain name of your choice won't be available. If the name of your choice is already taken, try to tweak it a little and check the available representations of similar styles. Remember to keep your domain name short and easy to spell. A complicated name will make it hard for viewers to track your platform.
Step 2: Select a hosting provider.
After purchasing the domain name of your choice, you need to choose a hosting provider. As your website will be a clone of OnlyFans, check if the hosting provider supports adult content.
Since you are using Fanso, you don't have to separately purchase a domain name and server. You simply have to open M3Server, and carefully select a hosting plan of your choice. At the end of the check-out process, you can claim your free domain.
Step 3: Fanso installation on the server.
The next step is to install the Fanso software on your server. The process might be a little challenging for people with no technical knowledge. Since the process is crucial, the team from Fanso will install it for you. All you need to do is provide them with the details like domain name, hosting provider, etc. How cool is that?
Step 4: Customization of the website
After installing the software, your platform will be up and running, but you need to add your own set of customization to establish a brand identity. Since Fanso is a complete white-labeled software, you can take your time and customize the platform according to your will. The changes can be as fundamental as changing the font color or as complex as adding new APIs. Once you decide on the changes you want to make, the support team from Fanso will add the changes to your platform.
Step 5: Launching the website
Before launching the website, select a few robust APIs like the payment gateway. Make sure that they support adult transactions. Once the work gets done, it's time you launch your website out in the open.
With time more and more creators have started searching for OnlyFans alternatives, and this is the perfect time to get into the business of fan club websites. With turnkey solutions, you can maximize your profits and income.