Share on Rabbit Extension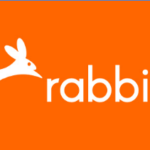 Share on Rabbit Extension
By https://www.rabb.it
No Rating Available.
Share on Rabbit Extension
Share on Rabbit Extension Mode Free Download
Share on Rabbit Extension
The best way to watch tv, movies, Netflix and more with friends
Now anything — yes, ANYTHING — you can open in Chrome can be shared completely in sync!
Rabbit is the best way to watch videos with friends, just like you're in the same room. Video chat and send messages while you watch, and it's free! Use Rabbit from your computer, iOS or Android device (just use Chrome).
What's great about Rabbit?
• Watch videos together from YouTube, Netflix, Hulu and more
• Video and text chat while you watch
• Hang out with up to 25 of your friends, or join a live room
• …and it's free!
Using the Share on Rabbit extension is easy:
• Open the site you want to share.
• Click the Rabbit extension icon, then 'Start Sharing'.
• Share your room link to invite friends to join you!
Questions or issues? Send feedback right from the extension, or visit our help center: https://letsrabbit.zendesk.com
www.rabb.it
| | |
| --- | --- |
| Package Name: | dplabnbcafdgpcjmibgkekpaejlfhnkl |
| Version: | 1.0.5 |
| File size: | 416KiB |