Raagangal for google chrome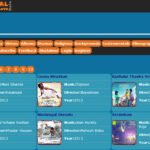 Raagangal for google chrome
By raagangal.com
No Rating Available.
Raagangal
Raagangal for google chrome Mode Free Download
Raagangal – Quality Tamil Audio Songs Online
Tamil quality online music. Listen to all the latest film, devotional and classical Tamil music.
Raagangal.com – Tamil songs FREE
Unlimited FREE songs! All the latest music.
The largest archive of Indian Tamil music.
*** Browse entire archive including New Releases, Devotional albums, Most Popular songs and Compilations
*** My Playlist – Listen to your playlists, favorite albums and even your recent plays. Create and update your playlists
*** Public Playlists – Choose from over thousands of playlists.
For support e-mail us at raagangal@gmail.com
Already have a "My Playlist" account? Even easier. Just log in. Raagangal on the Chrome App is fully integrated with your Raagangal account. Enjoy all your existing playlists and create new ones right from your Chrome App. Your music anytime, anywhere.
| | |
| --- | --- |
| Package Name: | goijahagegnkbeeaklconakdfgopjpeh |
| Version: | 1.1 |
| File size: | 285KiB |