Pausify for google chrome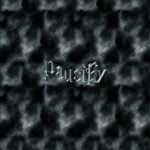 Pausify for google chrome
By hari.was.here
No Rating Available.
Pausify
Pausify for google chrome Mode Free Download
Press Ctrl+Shift+0 to pause/play video/music tabs
Pausify is a chrome extension that allows you to pause/play videos and music in any browser tab. Supported sites – Youtube, Pandora, Soundcloud, Spotify, Rdio.
v1.5: Added support for Rdio. Supports Youtube's HTML5 player
v1.4: Added support for Spotify
v1.3: Added support for Soundcloud
v1.2: Added support for Pandora
v1.1: Multiple tab play/pause support. – Fixed a bug that caused pausing of an already paused video.
v1.0: Single tab pause/play. Supports Youtube
| | |
| --- | --- |
| Package Name: | dmkiinffcfekdnkhbilifbgenddlgpmf |
| Version: | 1.5 |
| File size: | 58.41KiB |