hive – Custom URL Shortener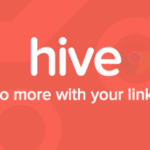 hive – Custom URL Shortener
By https://hiveam.com
No Rating Available.
hive - Custom URL Shortener
hive – Custom URL Shortener Mode Free Download
hive – Custom URL Shortener
Shorten, Share, Manage. Google Chrome Extension for URL Shortener at hive.am
HIVE allows you to shorten URL's, share them, and create a statistic easily.
Shorten your URL's quickly and easily with our web service. You can do this on our website (https://hiveam.com) or with our native Google Chrome extension.
Besides the intuitive usability there are various optional features available. Among other things you can set a password for your link or bundle those in order to share or archive them.
HIVE can be used anonymously or with an account.
For more information, visit our website https://hiveam.com
| | |
| --- | --- |
| Package Name: | jnjofakbpnpoemididcgegnhmpaelgfi |
| Version: | 2.1.0 |
| File size: | 68.37KiB |