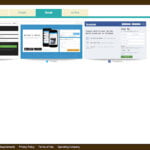 CROCODOOR
By www.crocodoor.com
No Rating Available.
CROCODOOR
CROCODOOR Mode Free Download
Speed Dial in the Cloud. Access to your favorite web sites anywhere.
This is the chrome extension for croud-based speed dial service CROCODOOR.
This extension can be displayed your favorite website lists which is you registered at CROCODOOR.
CROCODOOR website: http://www.crocodoor.com/
Saving to the cloud web site of your favorite, CROCODOOR is a cloud-based speed dial service.
| | |
| --- | --- |
| Package Name: | idehkiddfjfkhgfegfnefjfoonhkkgai |
| Version: | 1.0.3 |
| File size: | 128KiB |