Britannica School Insights Extension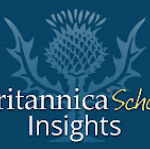 Britannica School Insights Extension
By Britannica
No Rating Available.
Britannica School Insights Extension
Britannica School Insights Extension Mode Free Download
Britannica School Insights Extension
Enhance your search experience and your knowledge with Britannica content in the top-right corner of your search results page.
Do your students' Web searches promote digital literacy?
Facts matter and now Britannica School serves them to the top right corner of your students' Web search results.
Britannica School's free browser extension, Britannica School Insights, changes how students and schools discover by bringing fact-checked information to the top right corner of Web search results pages.
Powered by Britannica School, the extension surfaces quick fact-checked information, along with inquiry pathways that uncover unique relationships, uncommon insights, context, and perspectives around English-language search topics.
-Cut through the Internet noise to research smarter
-Build digital literacy skills by ensuring a fact-checked source appears in parallel with regular search results
-Find quick facts and information, or explore deeper context and connections around search topics
-Trust that your tool will only surface highly relevant search results
___________________________________________________________________________________
Q: How do I start using Britannica School Insights?
Click 'Add to Chrome' and continue your usual searches. When Britannica has highly relevant results, the results will populate the top right corner of your search page.
Q: Will Britannica School Insights change what shows up in my search results or what sources I can view?
Your search results stay the same and you'll still be able to view all of the same resources as before. You'll just find Britannica School Insights results at the top right corner of your search results when there is relevant Britannica School content to share.
Q: Which search browsers does Britannica School Insights work with?
Britannica School Insights works best with Google Chrome and Mozilla Firefox.
Q: How is Britannica School Insights able to surface context, connections, and perspectives?
Britannica School Insights uses Encyclopaedia Britannica's proprietary advanced relationship mapping technology to surface uncommon insights and unique relationships.
Q: Do you track my data or search history?
Britannica Searcher does not handle or collect any personal or sensitive information, nor does it track search data. If you would like more information on the policies of our parent company, Encyclopaedia Britannica, Inc., please view our Privacy Policy: http://corporate.britannica.com/privacy.html.
| | |
| --- | --- |
| Package Name: | ecimfebadcfiablhgjpheinknpdkdjhh?hl=en-US |
| Version: | 1.3.0 |
| File size: | 131KiB |